About Abstretta
Assemble, send, and track your résumé like never before.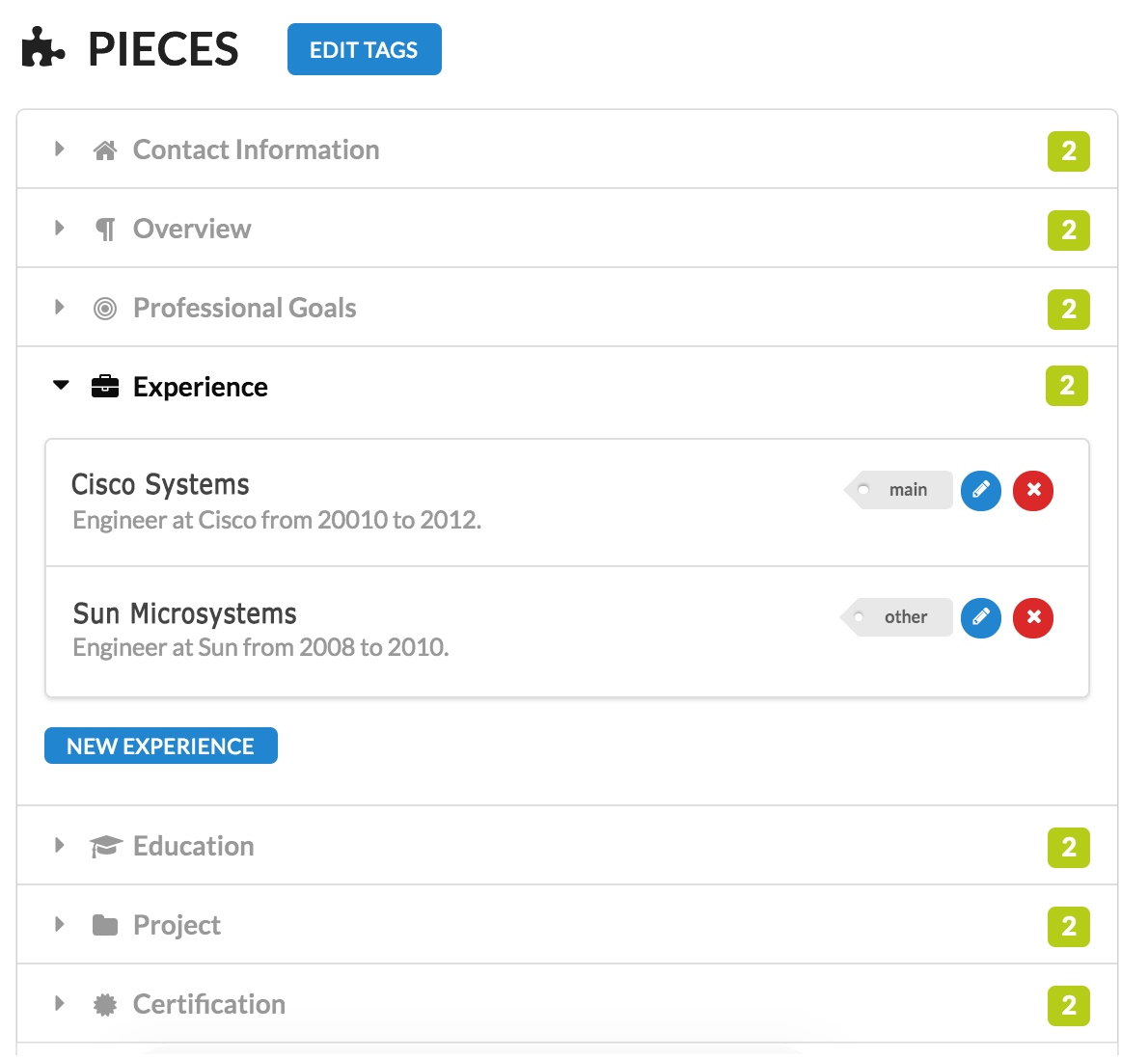 Abstretta takes the hassle out of managing résumés.
Abstretta is a new job-search system which constructs your résumé as a Dynamic Document.
Abstretta constructs your résumé using "pieces" which define each aspect of your career and work history, and then assembles a complete résumé based on tags and filters.
Construct a dynamic resume using "pieces" to deliver the specific résumé an employer wants to see.
Enter your information once and then use tags and filters to generate multiple versions.
Change your résumé's formatting without complex re-editing - simply select a different template.
The perfect résumé is now only a few clicks away.
Abstretta Mobile-Web App
Your résumé is always with you, ready to send.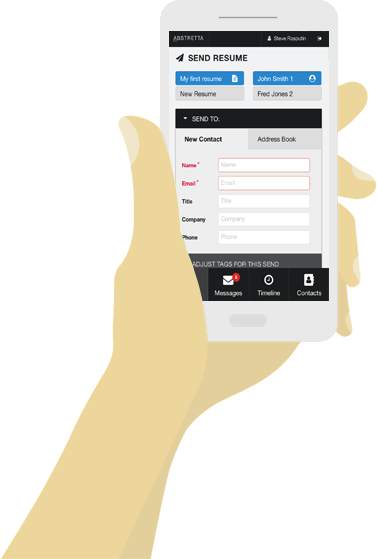 (iOS and Android native Apps are in development.)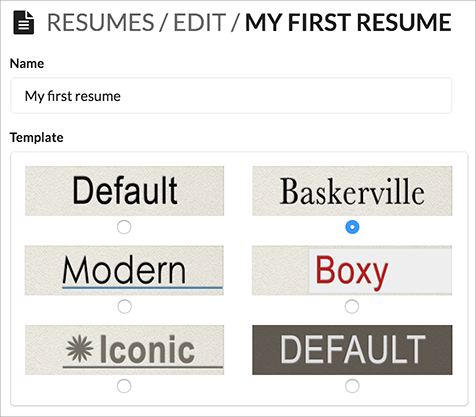 Change your style with one click
Abstretta supports a variety of pages styles, so you can match your résumé style to the intended audience, or to the impression you want to make.
The power of Dynamic Documents is the splitting of content from presentation. With Abstretta, you create you contact through 'Pieces' and then choose which template you want to display it with.
Whether you maintain your résumé as a standalone file or with some other online system, at some point you wanted to change the layout. At which point you were faced without hours of painstaking edits in your Word Processor of choice. Abstretta eliminates that problem by differentiating what's in your résumé and how you want it to look.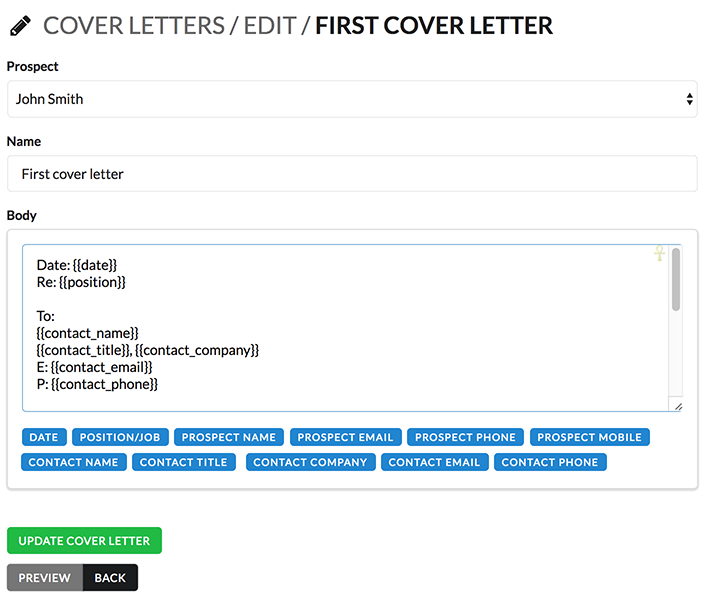 Cover Letters Are Built In
Create different cover letters for the different kinds of jobs you will be applying for. A cover letter for a manager position will be more formal than one for a web designer.
Cover letter templates can be assigned to a specific persona, or can be available to all personas. So you can have a global "utility" template, and then industry-specific ones as well.
Mail-merge is built in, so the cover letter that gets sent will look completely personalized - as if you typed it out by hand.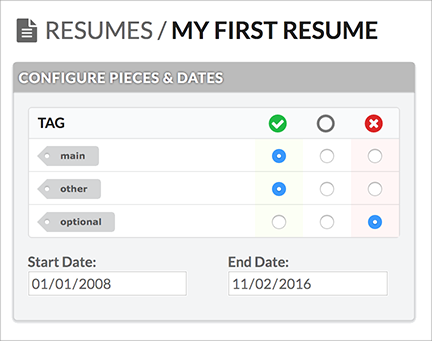 Constructing your résumé is as simple as selecting tags
Tag selection is a simple tri-state arrangement:
include

,

ignore

, and

exclude

.

Résumé "Pieces" which are tagged with an "included" tag will be be included in the résumé - unless the piece is also tagged with an "excluded" tag. "Ignored" tags are not factored into the selection process. So rather than making complex word processor edits on a very long document, with Abstretta you just click a few tag selection buttons and your résumé is instantly reconfigured.

In addition, your résumé can be filtered by a start and end date. Some managers will want to see a complete work history, while others want thigs kept more recent and preferably all fitting on one page. The time span filter allows your to further refine your résumé to be closer to what the hiring manager is looking for.
A Complete Job Search System
Abstretta takes care of everything from constructing your résumé, to cover letters, to tracking who you've sent your resume to and what they did with it, and much more. And it's always with you on your connected device, PC, or laptop. No more hunting for files, no more scrambles to update your résumé when opportunity knocks, no more dozens of cover letter text files in a folder "someplace".
Video
Pricing
Abstretta is currently FREE while it is in pre-release!
I'm trying to fund further development with crowd-funding, so if you'd like
to see Abstretta continue to grow, please consider supporting me on Ko-fo.com.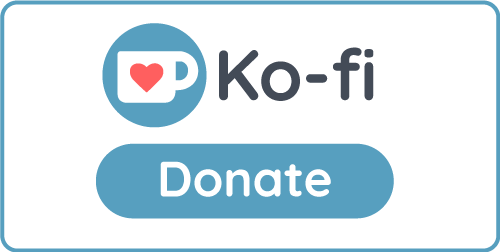 Solo
$30
year
1 Persona
2 Resume Configurations
32 Resume Pieces
1 Cover Letter Template
30 Emails (per/mo)
1500 Activities retained
Custom Resume URL's
COMING SOON!
Pro (Introductory)
$ 24
year

2 Personas
4 Resume Configurations
Customize-on-Send
64 Resume Pieces
2 Cover Letter Templates
60 Emails (per/mo)
3000 Activities retained
Custom Resume URL's
Get Started
Pro Plus
$50
year
4 Personas
64 Resume Configurations
Customize-on-Send
96 Resume Pieces
4 Cover Letter Templates
50 Emails (per/mo)
2500 Activities retained
Saved PDF's
Custom Resume URL's
One Page Site
Email Tracking
Notifications
COMING SOON!
Sharp Stone Codewerks
Abstretta is designed, built, and maintained by Sharp Stone Codewerks, a development firm located in Los Angeles, California.

Sharp Stone Codewerks
Los Angeles, California